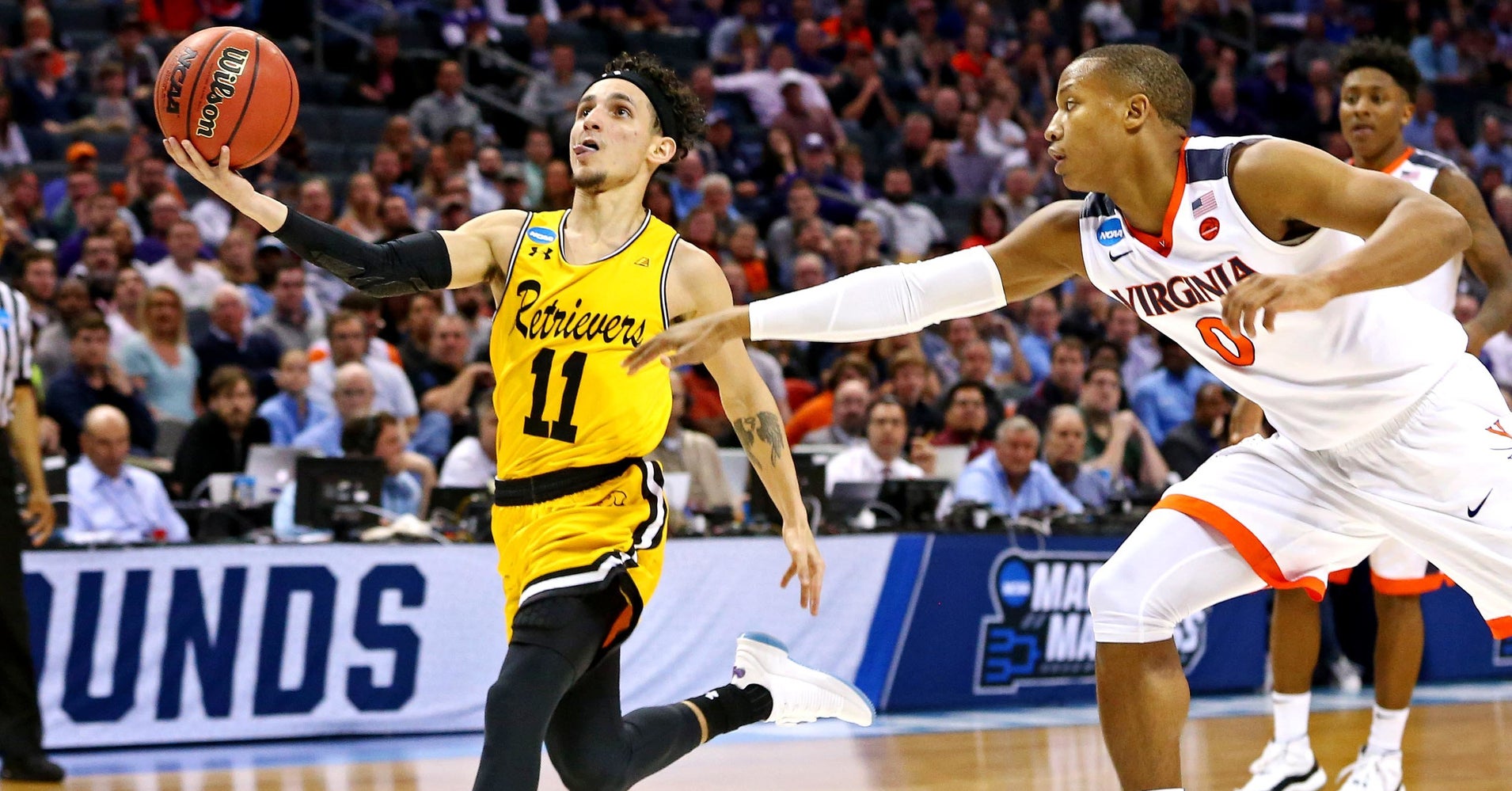 For the first time in the history of the men's NCAA tournament, a No. 16 seed has defeated a No. 1 seed. 
The University of Maryland, Baltimore County stunned the University of Virginia, 74-54, in the biggest upset in tournament history. The Retrievers were 22.5-point underdogs. Before this loss, Virginia was 31-2 on the season. But the top overall seed went into the tournament missing star freshman guard DeAndre Hunter.
For many March Madness fans, the upset also breaks their brackets. Virginia was the most popular pick to win the tournament in ESPN's Tournament Challenge.
You get a busted bracket … you get a busted bracket …. you get a busted bracket …. you get a busted bracket …. and you get a busted bracket!! #UMBC pic.twitter.com/vYfUQbopEF

— ⛈ Derrick Jackson (@djacksonweather) March 17, 2018
ok i'm legitimately nervous about this UMBC game and i honestly didn't even know that UMBC existed before two minutes ago lol march madness is dope

— Shea Serrano (@SheaSerrano) March 17, 2018
The tiny Maryland school, which lost to teams such as Colgate, Army and Towson this year, relished the attention. In the final minutes of the game, thousands of people flocked to its Twitter account, doubling its follower count.
PUT SOME RESPECK ON IT! WE HAVE DEFEATED NO.1 OVERALL SEED VIRGINIA 74-54

— UMBC Athletics (@UMBCAthletics) March 17, 2018
For more on UMBC retrievers, scroll down.