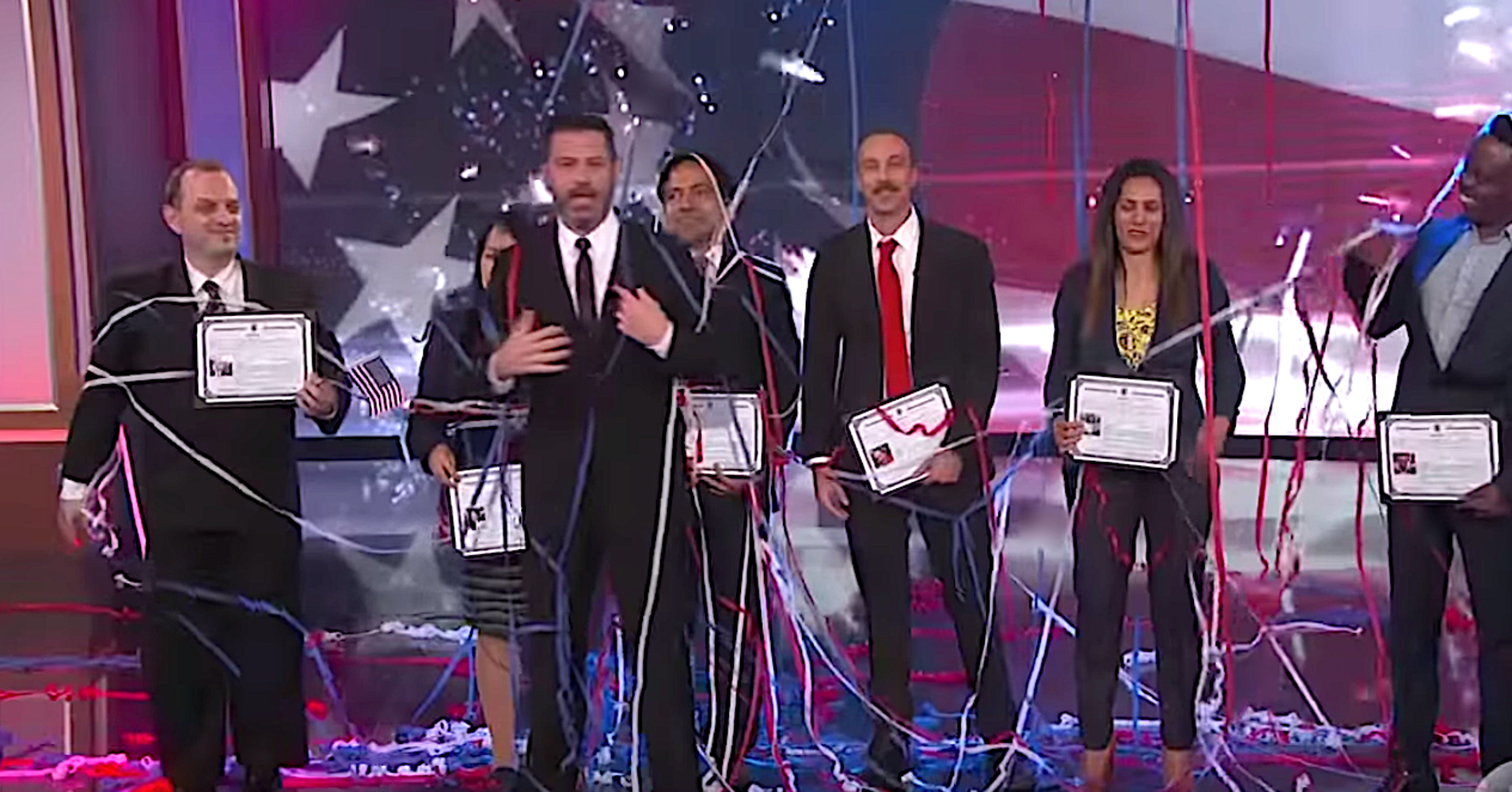 To celebrate Flag Day on Thursday, Jimmy Kimmel welcomed some freshly minted American citizens to his show in a big way.
"I think becoming an American shouldn't look like a visit to the DMV," the late-night host said.
Kimmel gave his recently sworn-in guests introductions usually reserved for athletes before a big game. 
Los Angeles Kings PA announcer Dave Joseph called out their names, and they took the stage to a version of Neil Diamond's "America." They were eventually showered with red, white and blue streamers.
Guillermo, dressed as a gift-bearing American eagle, completed the patriotic salute.
"We seem to have forgotten we are a nation of immigrants," Kimmel said earlier, referring to the national debate over the Trump administration's controversial immigration measures.
Thursday's segment on "Jimmy Kimmel Live" was a pretty good reminder.