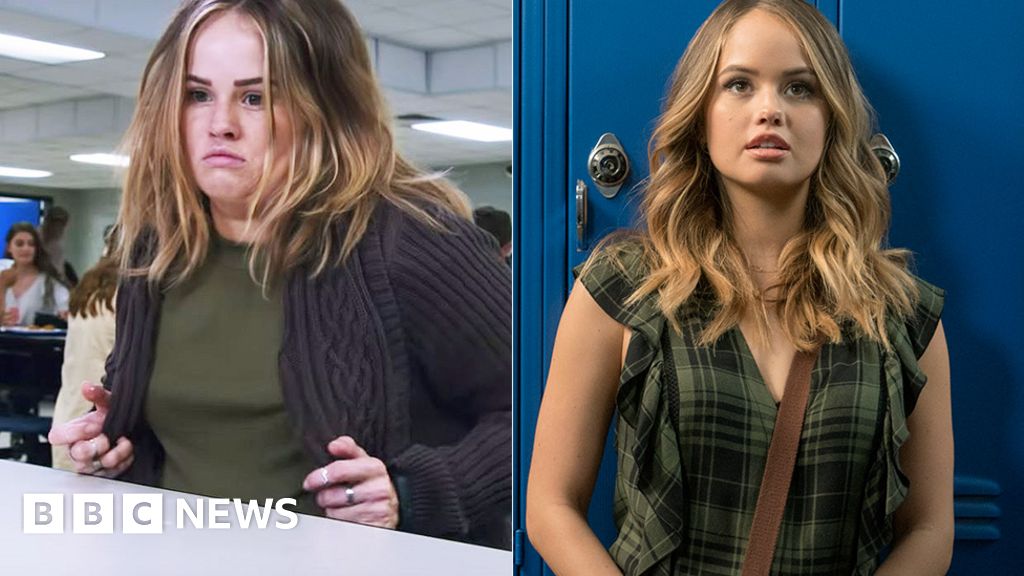 More than 100,000 people have signed an online petition to stop the release of new Netflix show, Insatiable.
The teen drama has been accused of "fat-shaming" since its trailer came out on 12 July.
The show stars Debby Ryan as an overweight teenager who takes revenge on bullies after losing weight.
The actress wears a fat suit in scenes before her character Patty loses a significant amount of weight during the school holidays.
Patty is punched in the face and has her jaw wired shut because of her injuries. It "lost me more than just my summer vacation," the character says in the trailer.
'Devastation of self-doubt'
"For so long, the narrative has told women and young impressionable girls that in order to be popular, have friends, to be desirable for the male gaze, and to some extent be a worthy human that we must be thin," writes Florence, who started the petition.
"We still have time to stop this series from being released, and causing a devastation of self-doubt in the minds of young girls who will think that to be happy and be worthy, they need to lose weight.
"This series will cause eating disorders, and perpetuate the further objectification of women's bodies."
'Wait and watch'
The petition is calling on Netflix to scrap Insatiable instead of releasing the show on 10 August as planned.
Debby, who plays the lead character, has defended Insatiable on social media, saying she "cares deeply" about how women's bodies are "shamed and policed in society".
"Over the last few days I've seen how many voices are protective and fiercely outspoken about the themes that come to play in this story," Debby wrote on Twitter.
"I was drawn to this show's willingness to go to real places about how difficult and scary it can be to move through a world in a body, whether you're being praised or criticised for its size, and what it feels like to pray to be ignored because it's easier than being seen.
"I hope fans will wait and watch the show before passing judgement."
Netflix describes the show as a "dark, twisted revenge comedy" and sees Patty rise from being a victim of bullying to being coached to become "the top pageant queen in the country."
Insatiable has faced criticism on social media since the trailer's premiere, with actress and body positivity campaigner Jameela Jamil among those who have hit out at the show.
While some people have defended the show and its use of comedy to tackle issues of weight and bullying.
If you've been affected by any of the issues mentioned in this article, you might want to read these BBC Advice pages for some help.
Follow Newsbeat on Instagram, Facebook and Twitter.
Listen to Newsbeat live at 12:45 and 17:45 every weekday on BBC Radio 1 and 1Xtra – if you miss us you can listen back here.