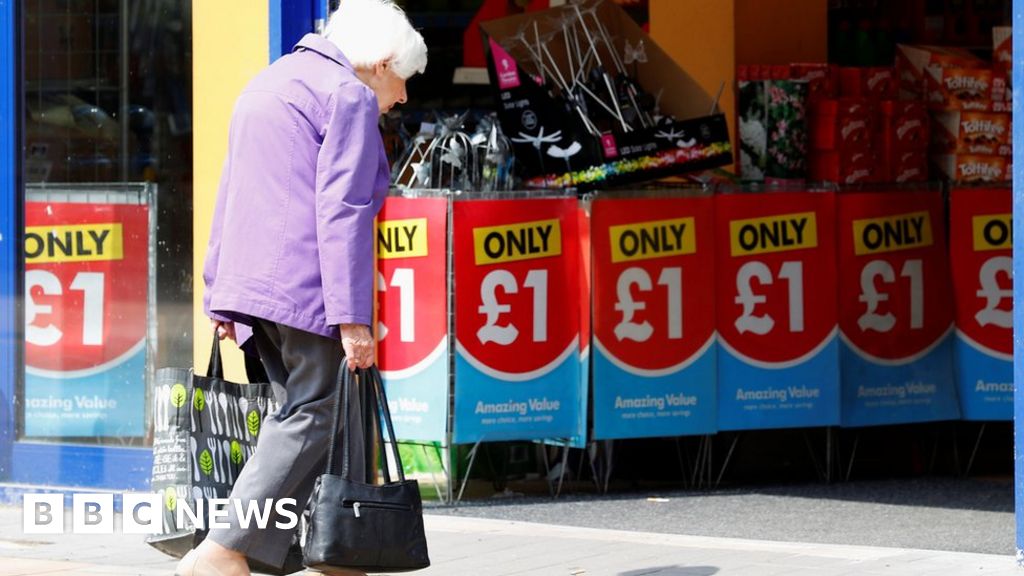 Poundworld, the struggling discount retailer, will close 25 stores, resulting in 242 job losses, administrators said.
The stores named for closure will operate until 15 July, according to a memo sent to Poundworld staff.
"The administrators have been preparing contingency plans in the event that we are not able to deliver a sale of the business as a whole," the memo said.
The retailer has 355 stores and employs 5,100 people across the UK.
The company's founder, Chris Edwards, made a bid for around half of the chain's stores, but on Monday he ruled himself out of a rescue after his final offer was rejected.
Poundworld was founded in 2004 and in 2015 it was sold to TPG Corporation, a private equity firm which also controls restaurant chain, Prezzo.
Poundworld went into administration on 11 June. Since then administrators Deloitte have attempted to find a buyer for the business.
The chain made losses of £17.1m in 2016-17.
Like many retailers, Poundworld has been hit by falling consumer confidence, rising overheads, the weaker pound and the growth of online shopping.
The chain imports a lot of its stock and is having to pay more for it because of the fall in the value of the pound.
The list of Poundworld shops set to close, the BBC understands, are as follows:
Ashton
Birmingham, the Fort Retail Park
Blackburn
Bradford Ivegate Express
Brays
Carmarthen
Chester
Crewe
Denton DUAL
Derby West Field
Doncaster
Dumfries
Halifax
Hyde
Ipswich
Liverpool Bell Vale
Loughborough
Manchester Arndale Express
Middlebrook
Newcastle Wallsend
North Shields
Nottingham Broadmarsh
Stretford
Sutton Coalfield
Wakefield