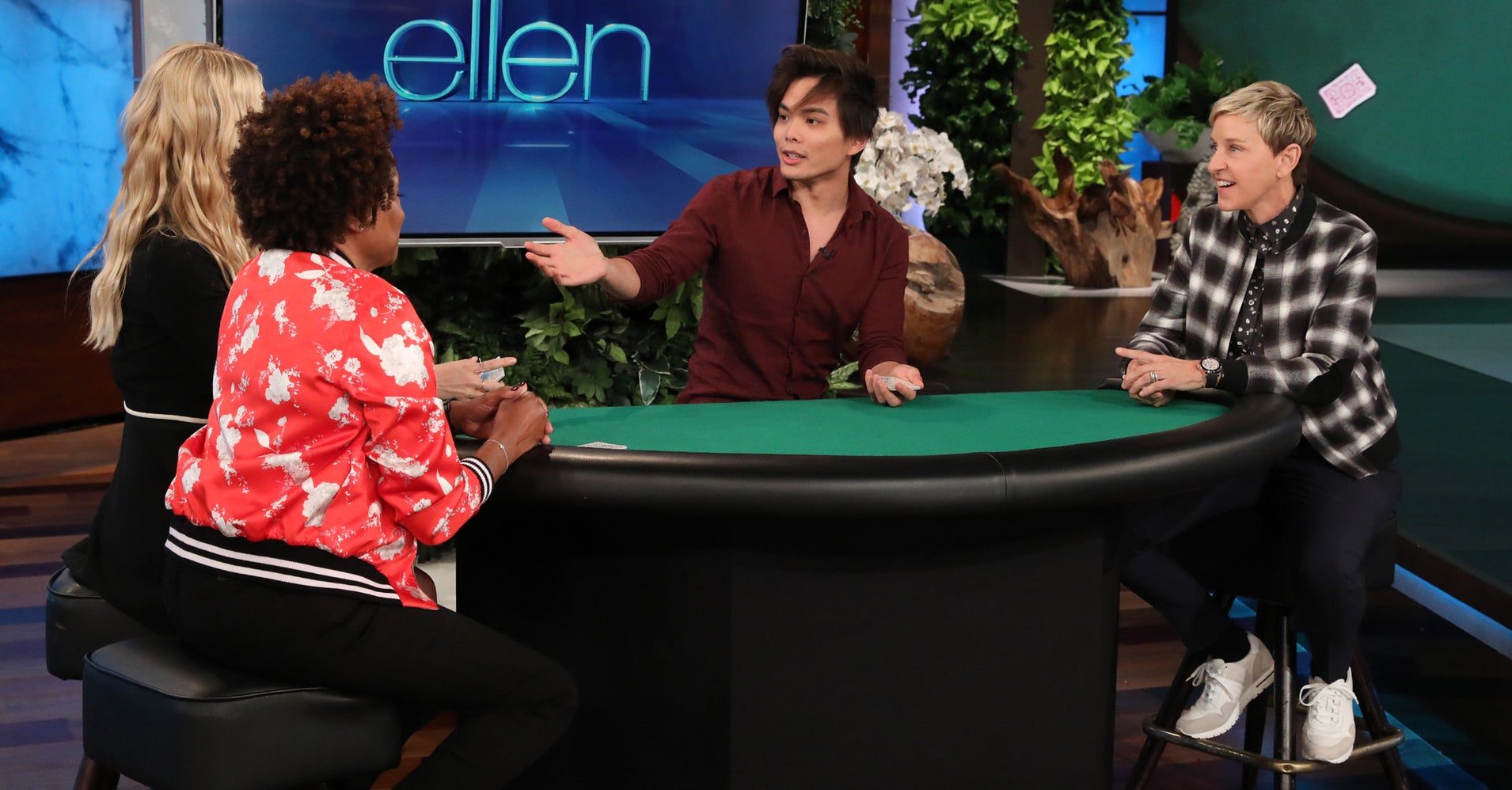 Ellen DeGeneres was at a loss for words after being wowed by the talents of self-taught magician Shin Lim, who won Season 13 of "America's Got Talent" Wednesday. 
Lim dazzled "The Ellen DeGeneres Show" audience Friday, enlisting the host and fellow guests Beth Behrs and Wanda Sykes in a card trick similar to the one that helped him sweep to victory Wednesday. Later in the show, Lim left DeGeneres speechless ― a task undoubtedly more challenging than it looks, given the comedian's chatty persona ― with an all-new, mind-blowing illusion that appeared to have him swapping a card out of her mouth. 
The 26-year-old, who currently lives in Acton, Massachusetts, told DeGeneres he had practical and bighearted plans for his $1 million prize money. 
"I have a crummy car, so I need to get a new car with that," said Lim, whose parents are from Singapore. "I actually had a couple of friends recently struggling with brain cancer, so I think I wanna try to contribute a little bit to research and development and try to figure it out so we can fight that." 
The Canadian native is only the second magician to win "America's Got Talent" in the show's history. He was preceded by Mat Franco, who won Season 9 in 2014. 
As part of his "America's Got Talent" win, Lim will kick off a two-night headlining gig at Las Vegas's Paris Theater on Nov. 2. After that, he's bound for Broadway in "The Illusionists: Magic of the Holidays," opening Nov. 23 at the Marquis Theatre in New York.