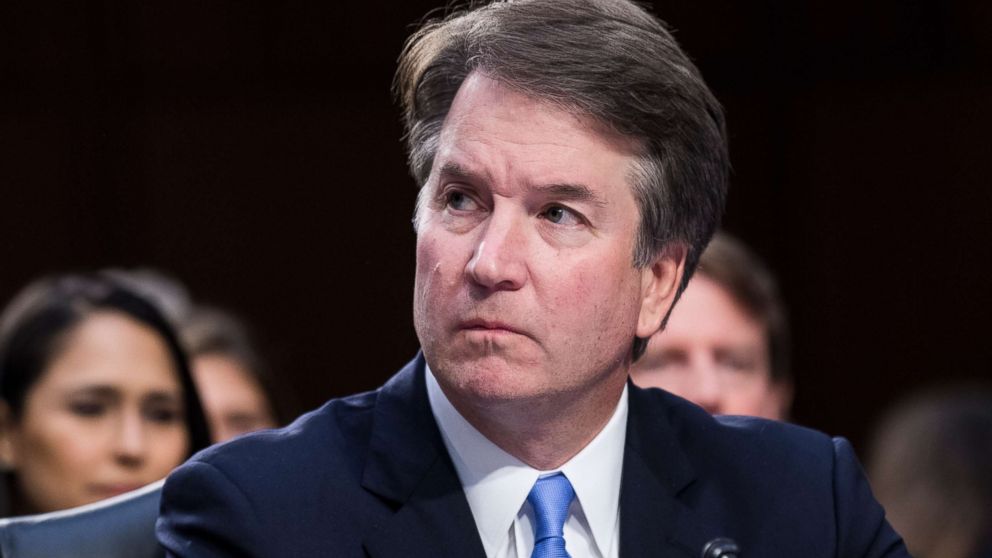 President Donald Trump says he wants to hear from the accuser of his Supreme Court nominee Brett Kavanaugh but said it's hard for him to believe that the allegation brought by professor Christine Blasey Ford is true.
Interested in
Donald Trump?
Add Donald Trump as an interest to stay up to date on the latest Donald Trump news, video, and analysis from ABC News.
"If she shows up and makes a credible showing, that will be very interesting and we'll have to make a decision," President Trump said. "But I can only say this, he is such an outstanding man. Very hard for me to imagine that anything happened."
Asked directly by ABC News' Jonathan Karl if Blasey Ford's allegation is disqualifying for Kavanaugh if true, the president didn't directly answer, except to say he needs to hear her story first.
"I would really want to see her. I would want to see what she has to say," he said.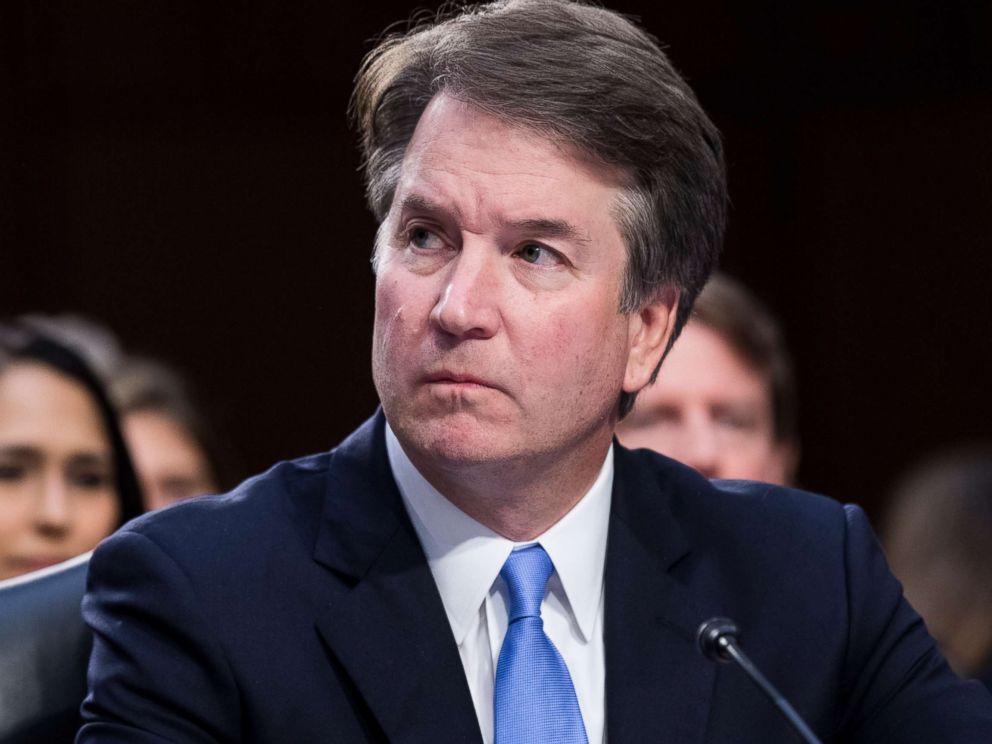 The president again brushed off the idea of asking the FBI to reopen its background check into Kavanaugh, something he has the power to order, saying "it would seem the FBI doesn't do that" and deferring to senators to handle the process from this point forward.
Through her attorney, Blasey Ford has said she is willing to testify before the Senate Judiciary Committee but first wants the FBI to investigate the matter to help ensure all the facts have been vetted.
"A full investigation by law enforcement officials will ensure that the crucial facts and witnesses in this matter are assessed in a non-partisan manner and that the Committee is fully informed before conducting any hearing or making any decisions," her attorneys wrote in a letter to Senate Judiciary Committee Chairman Charles Grassley, reported first on CNN and obtained by ABC News.
The president said the Senate has already given a lot of extra time to the process due to the late-breaking allegation and questioned the motives of Sen. Dianne Feinstein, the top Democrat on the Judiciary Committee, for not bringing forward a letter detailing the allegation, which she has had for months, sooner.
"Why didn't senator Feinstein bring this up at her meeting with judge Kavanaugh?" he said. "Why did they wait until everything was finished and then bring it up? That doesn't look good."
The president expressed sympathy for his Supreme Court pick, saying "it's a very unfair thing what's going on" and calling Kavanaugh "an extraordinary man."
"This is a very tough thing for him and his family and we want to get it over with but at the same time we want to give tremendous amounts of time. If she shows up, that would be wonderful. If she doesn't show up, that would be unfortunate," he said.
This is a developing story. Please refresh for details.